Strongarmphotography
Never has there been such a wonderful group of people to work with on a rainy day, in a muddy field, somewhere in Birmingham... Before ever thinking of bringing our birds into the world of photography we had heard about and seen much of Gary Moore's work, so when the opportunity arose to be a part of his 'Bad Wonderland' there was no question about it! A superb team that worked together brilliantly to bring Gary's visage to life, a team devoted to giving it all in order to capture something special and meaningful. Even when the clouds rolled in and catastrophe struck at the very heart of our roaring metaphorical campfire, the team pulled together and stood proud knowing we had created something superb together. A pleasure and an unforgettable experience, even our head falconer, Bradley, and good friend Rachel from Maskerade were roped in to do a bit of modelling!
Shoot Details
​
Models: Alison Jackson, Bradley Payne, Iain Rodrick, Jackie Barton, Jules Redux, Julie Hughes, Rachel Cooper-Wherry, Rupert Bell, Theresa Helene Bach, and Tim Jackson.
Photographer: Gary Moore (with support from Terry Lindsay and Daisy Moore)
Headpieces: Maskerade (https://www.facebook.com/maskeradebespoke/) and 'Pearls and Swine' (
https://www.facebook.com/PearlsandSwine/?fref=ts​)
Visit: ​https://www.facebook.com/groups/460715473939133/
Powered by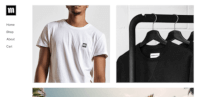 Create your own unique website with customizable templates.