Milton Keynes, Church Shoot
with Dave Holdham
In a cold November day, at an old dilapidated Church near Milton Keynes, we met our fantastic hosts for the first time and the brilliant photographer, Dave Holdham. From early afternoon until the sun disappeared behind the hill, we enjoyed watching this fearless team work in perfect harmony with the birds. It was a wonderful opportunity to see how quickly they bonded with the birds and learnt how to handle them effectively to produce some amazing shots. Their hard work, accompanied by the skills and knowledge of Dave Holdham, was simply poetry in motion and it was a pleasure to be a part of creating the outstanding works below.
​
Shoot Details
​
Models: Samantha Akasha Beck, Marcus Phoenix Godrey
Photographer: Dave Holdham
Headpieces: Maskerade (https://www.facebook.com/maskeradebespoke/)
Visit: https://www.facebook.com/DaveHoldham.Photography/
Powered by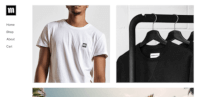 Create your own unique website with customizable templates.